Welcome
Welcome to Restorative Powers Massage where it's time to take care of YOU!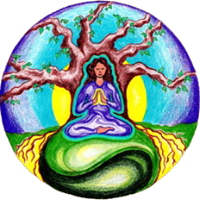 Thank you so much for taking the time to visit my website. I honor everyone that crosses my path and always strive to provide the best massage experience within my means. I incorporate several techniques to create a therapeutic session that leaves you feeling revived so that you can live your best life!
Life is stressful. Work is stressful. You need to escape and what better place to do that than in a massage session. Imagine an entire hour where someone focuses on YOUR needs. When you take care of yourself you can operate at optimum efficiency and shine like the star that you are!
I look forward to hearing from you!